Alright you procrastinators, it's time to order those last-minute Christmas gifts. It's likely too late to get anything shipped in time for Christmas so I updated this post with gifts that can be purchased locally or are subscription based! And remember, most people don't care about the perfect gift. They care about time together so even a heartfelt note with a small gift like a coffee gift card is a lovely, easy gift. 🙂
Last Minute Gift Ideas for the Holidays
I included a few subscription-type services below and also rounded up some last minute gifts in the scrolling images below that are from Amazon and Target (order online and pickup in store).
Swan Beauty Gift Card
This is a high-end beauty concierge service. Think of it like Birchbox for grown-ups. Whether your favorite lady is a skincare and beauty snob or it's something she doesn't love shopping for but wants to look her best, she'll appreciate this gift! This blog post explains it in detail and you can buy gift certificates here. If you want her to have something to open on Christmas morning, buy a little makeup bag from Target or a local boutique! You can also print the gift certificate.
Audible subscription
I love nothing more than a good book, and now that I'm super busy with a toddler running around, Audible is sometimes the only way I can get through a book! Audible is a perfect gift idea for any who loves to read!
You have the option to gift 1, 3, 6, or 12 month subscriptions, and each subscription comes with 1 credit per month. Each credit can be redeemed for a audiobook. Audible has THOUSANDS of audiobooks, podcasts, and originals.
This is a perfect last-minute gift since Amazon sends the recipient an email on the day that you choose with instructions for how to redeem. If the recipient already has an Audible subscription, they'll still receive all the credits from the membership, just all at one time (rather than spaced only monthly). Someone gave me a 12 month subscription last year, so I got all 12 at once and I've loved it! It feels like such a luxury!
Order Audible as a gift here.
Book of the Month subscription
If you're shopping for someone who loves a paper copy of their favorite books (me, when I have time), I HIGHLY recommend a Book of The Month Subscription! It's a monthly book subscription that features new authors as well as established best-selling authors. You get to choose from a few options each month, so the recipient can make sure they like the books they read.
You can choose from 3, 9, or 12 months.
Give Book of the Month here.
Ember Mug
I LOVE my Ember Coffee Mug. It sits on a charger when it's not in use, which chargers it and then the mug keeps coffee warm when it's off the charger. I wish I had this as a brand new mom (my coffee was ALWAYS cold by the time I could drink it). Unfortunately, you won't be able to ship this by Christmas, but you can order online at Target, and pick up in store (assuming your TarJay has it). That's what I'd recommend!
This past year I've become a HUGE fan of Target pickup. I order online, and then I pick up in store so that I don't have to pay for shipping. This helps ensure I don't accidentally walk out of Target with hundreds of dollars of stuff I don't need. But it also gives me a chance to run grab a few last minute items that are on my grocery list too ;). Win-win. And shopping online ensures that the product won't be sold out by the time you get there.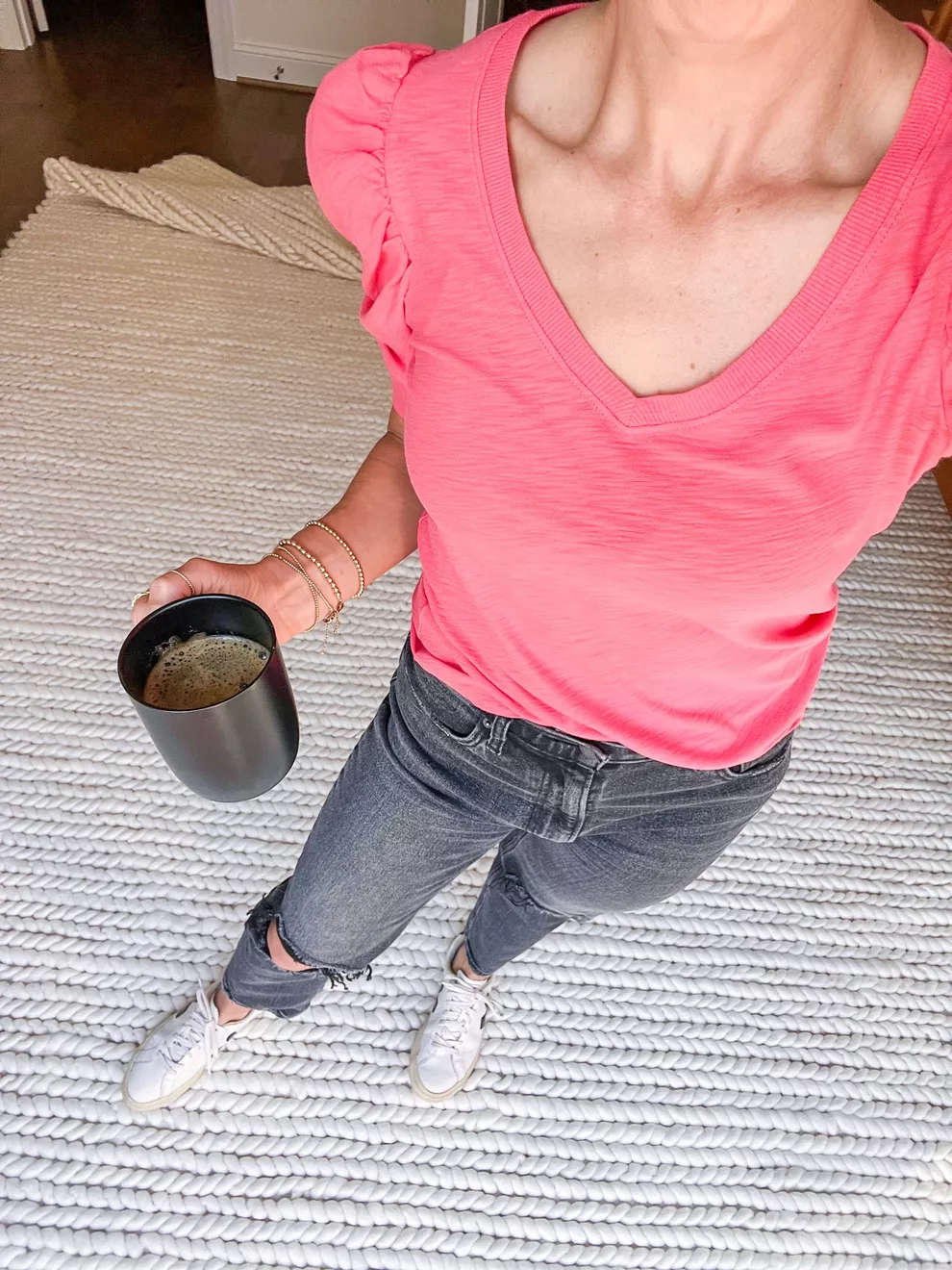 How She Grew
Looking for a gift for a girl-boss or business owner? I cannot recommend How She Grew enough to help them invest in their business. It's a collection of online business trainings (over 35 interviews with female founders) and the content is truly incredible.
Read a little more here or purchase  here.
InsideTracker
I've gifted InsideTracker to multiple family members over the years. It's one of my favorite (tangible) ways to say "I love you, and I care about your health." I have a full review here, but in short, InsideTracker is a blood and DNA testing service that tracks your bloodwork and biometric markers over time. They send food and lifestyle recommendations for optimizing your health based on your results, and it's broken down so anyone can understand it.
Use this link and code TERILYN at checkout for 20% off an InsideTracker plan.
Here's an example of what my dashboard looks like, so you can have an idea of the info you'd get!
The Rookie Runner Program
If you're looking for a gift for someone who's expressed interest in getting back into running (or wants to start from scratch), they will LOVE my Rookie Runner Program.  RRP is a self-paced online running course so runners have more than a training plan – they have a game plan. And that's key for being a lifelong runner who loves it.
The Rookie Runner Program gives access to the following:
8 hours of lessons, covering everything from getting started, warming up, getting faster, choosing the right shoes, fueling and more! The lessons are short and can be accessed in an app to listen on the go.
Six training plans, from 5K to Half Marathon, designed for beginner or intermediate runners
A Running Dictionary
Read more about it here!
Hire a local cleaner
One of my FAVORITE companies in Winston Salem is Simply Clean Cans. They deep clean trash and recycling bins, which is one of the most satisfying things in the world. They're also the nicest people EVER and they'll create a gift card for you if you reach out. This is a great gift for aging parents who have everything and don't need anything.
Digital Clutter
Need a gift for someone who works from home, likes to stay organized, or has way too many online files? Gift the Digital Clutter Course. This online course changed my entire life when it comes to how I manage my emails. If you work on the recipient works at a computer a lot, they will love this.
These items in the scrolling bar below will likely arrive after Christmas at this point, but I'm including them since they're Amazon Prime or Target!
For Adults

For Kids

For anyone
This is foolproof and SO cozy. I have two and my husband, nanny and son all fight me for them. 😉 Order from Amazon to get it in time.
Happy shopping and Merry Christmas! If you have other last minute gift ideas, please leave a comment and share so we can all benefit!