I wouldn't describe myself as a purse person. And I don't have a huge collection, but have a few bags that I use often. I have a couple that I love for the spring/summer and a few I love for fall/winter. I distinctly remember the first "designer" purse I bought, however. It was a Michael Kors hobo bag that cost around $350. I saved and saved for months and stalked it online like crazy. When I found it on sale for $200, I bought it, and I still remember how much I loved that purse. In fact, I still have it even though it's not one I use often. But there's something to be said for remembering a first love. I mean, a first fancy purse. 😉
Now that I'm older, have been working longer and have more discretionary income, it's easier for me to update my purses. However, I still don't like to keep purses around that I don't use, so I sell them on Poshmark if I don't use them for a year or so.
A great bag is a hard thing to find (in my experience), and when you take into account toting around a toddler as well, it gets even more difficult to find a purse that meets all your standards. So today, I'm sharing the ones on my regular rotation these days.
I plan to update this post anytime I get a new purse, in case you want to revisit this post in a few months.
My Favorite Purses

J. Lowery Max Mini in Black Croc
The J. Lowery Max Mini in Black Croc is my most worn purse, for good reason. Not only is it stunning (obviously), but the size is SO practical for my day to day. I used to carry a tote or backpack (details on those below), especially when I needed to have diapers with me at all times, but now I prefer something small that can sit in the front of a grocery cart beside Thomas, or that easily can be worn cross-body. It's pricey, but not even close to the cost of a true designer bag.
The Max Mini stands up on it's own, and the style is very structured, so it never sags or falls over (I really hate a sagging bag!). It has an internal closure so that you can hide the contents, and the chain is removable. I typically leave the chain connected since I like to wear my bag cross-body pretty often, but removing the chain does make it lighter.
I LOVE the black croc material. It feels like an elevated neutral, and I carry mine when I'm in workout clothes, or out for a date night. If you're in a season of your life where you go out a lot in the evenings, this is a PERFECT bag for that. The chain is almost jewelry-like, which is beautiful and chic. If I could only have one purse in my closet at the moment, it would be this.
I should also mention that I love the brand. J.Lowery was started by two friends, and while it's still a "small" business, it's so exciting to notice them being carried at Tuckernuck, and even locally at HIVE in Winston-Salem.
Dimensions: 6.5″ L x 5″ W x 7.5″ H
Price: $385.00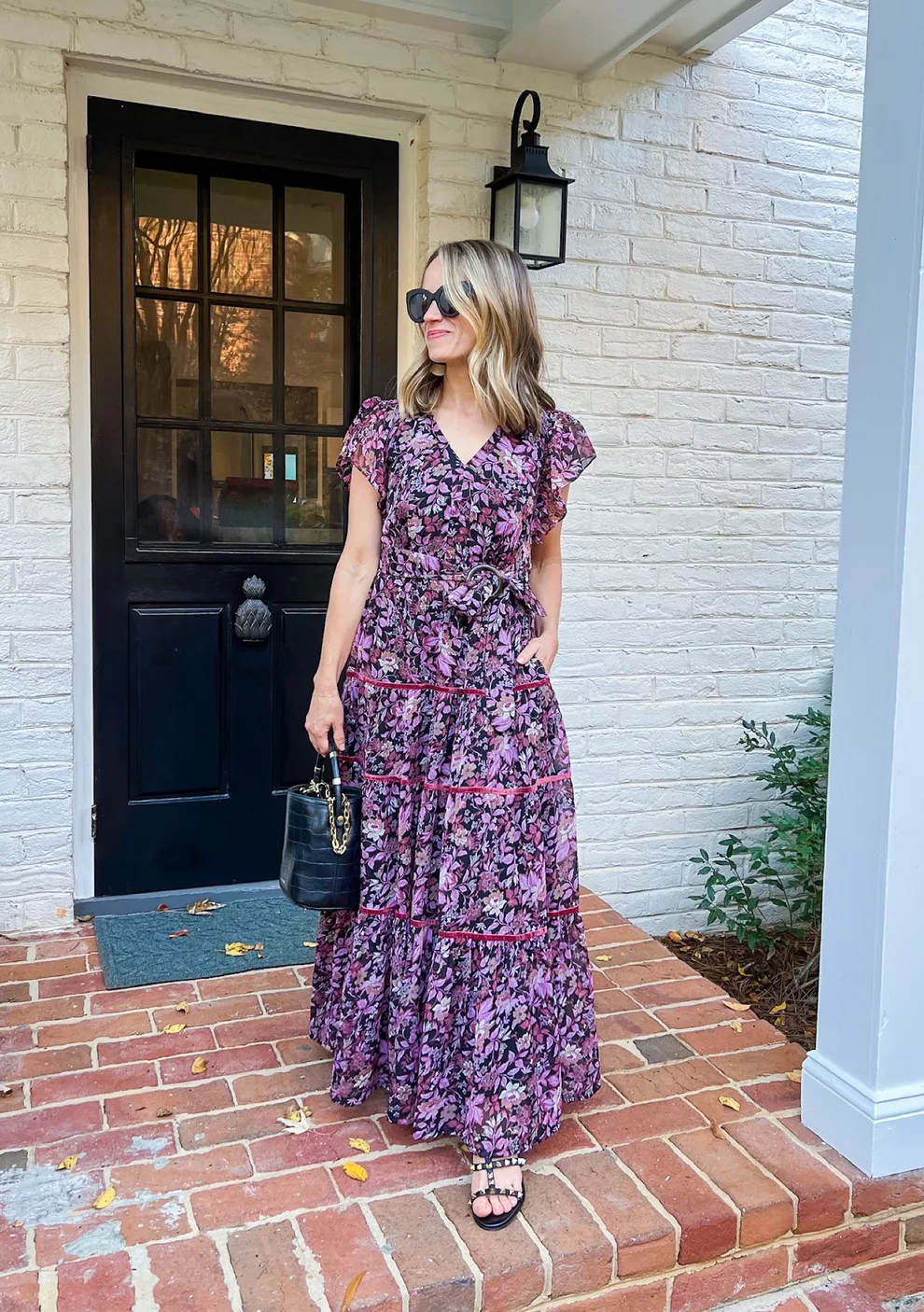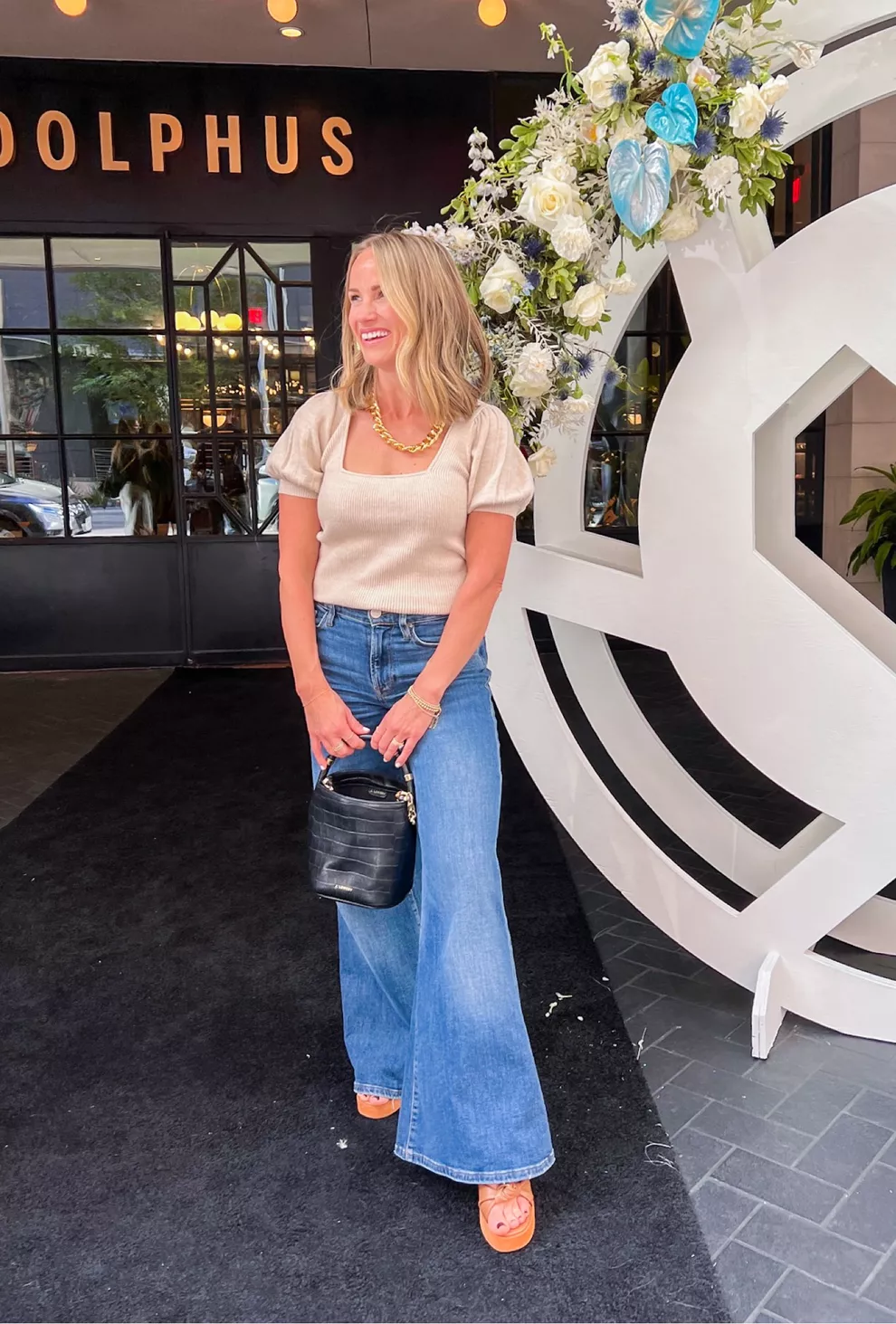 DeMellier New York Tote
The next bag in my lineup is this New York Tote by DeMellier. It was a gift from Tommy for my birthday, and it's just STUNNING. The best part about it? My laptop fits inside. This tote comes in three different sizes, but I have the large (no cross body strap), but I also LOVE the midi size if you want to wear it daily.
The style is modern, but also very timeless. The leather mixed with the gold belted hardware makes it feels high end, and the structure is right up my ally. I love that this bag stands up on it's own (unless my laptop is in there, since that does make the bag top heavy).
I don't use this bag in my day-to-day life, but it's my favorite option for conferences, work events, traveling or anything where I'm in a business mind-set. If I was still working in Corporate America, I'd carry this tote everyday.
I found mine on Tuckernuck, and the color was exclusive at the time. You'll find it in a few different colors on the DeMellier website, and a few other retailers also carry it. How fun is this kelly green from ShopBop!?
Dimensions:
Width: 58cm/22.8"
Bottom Width: 29.5cm/11.6"
Height: 29cm/11.4"
Depth: 15cm/5.9"
Handle drop: 20cm/7.8"
Price: $625.00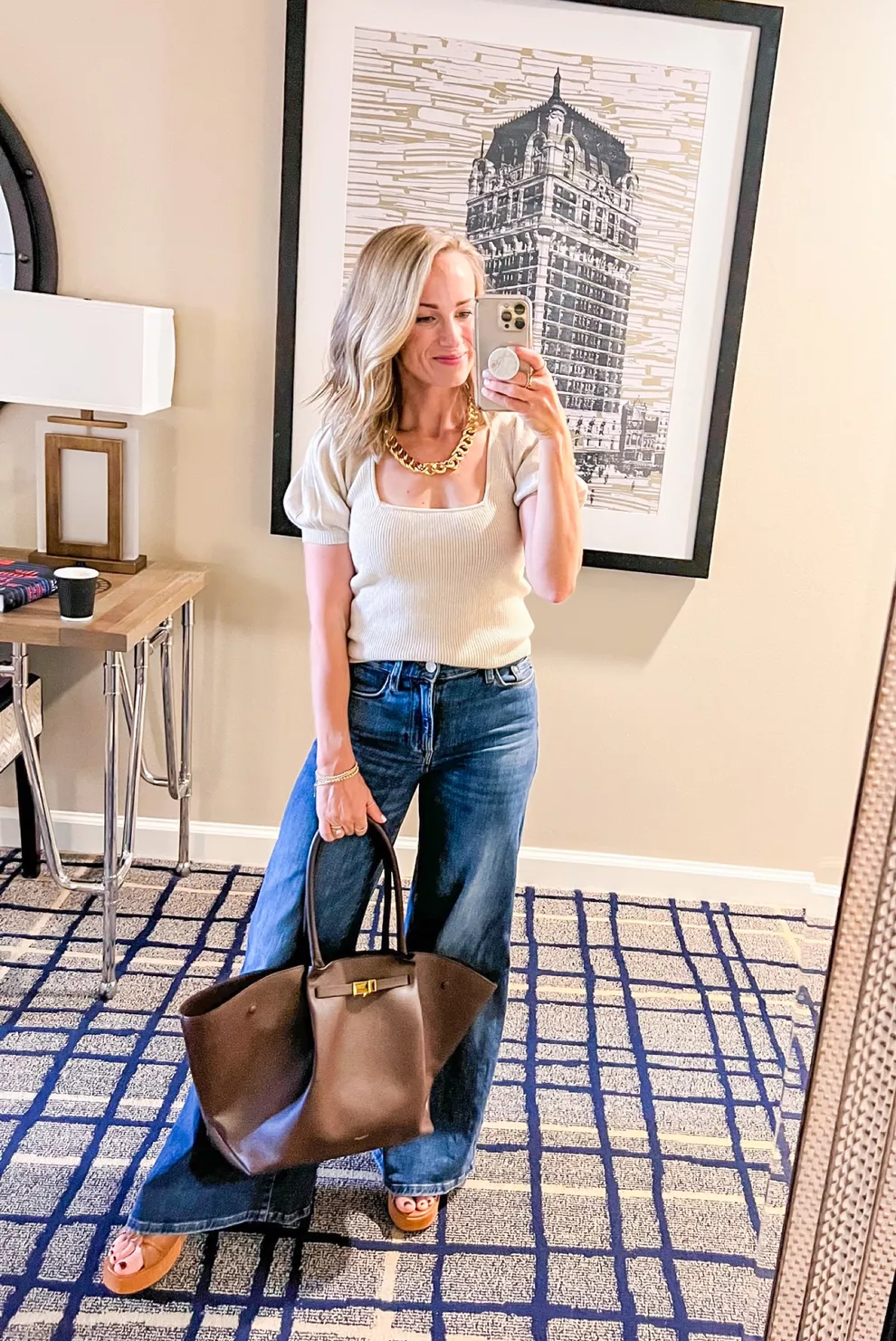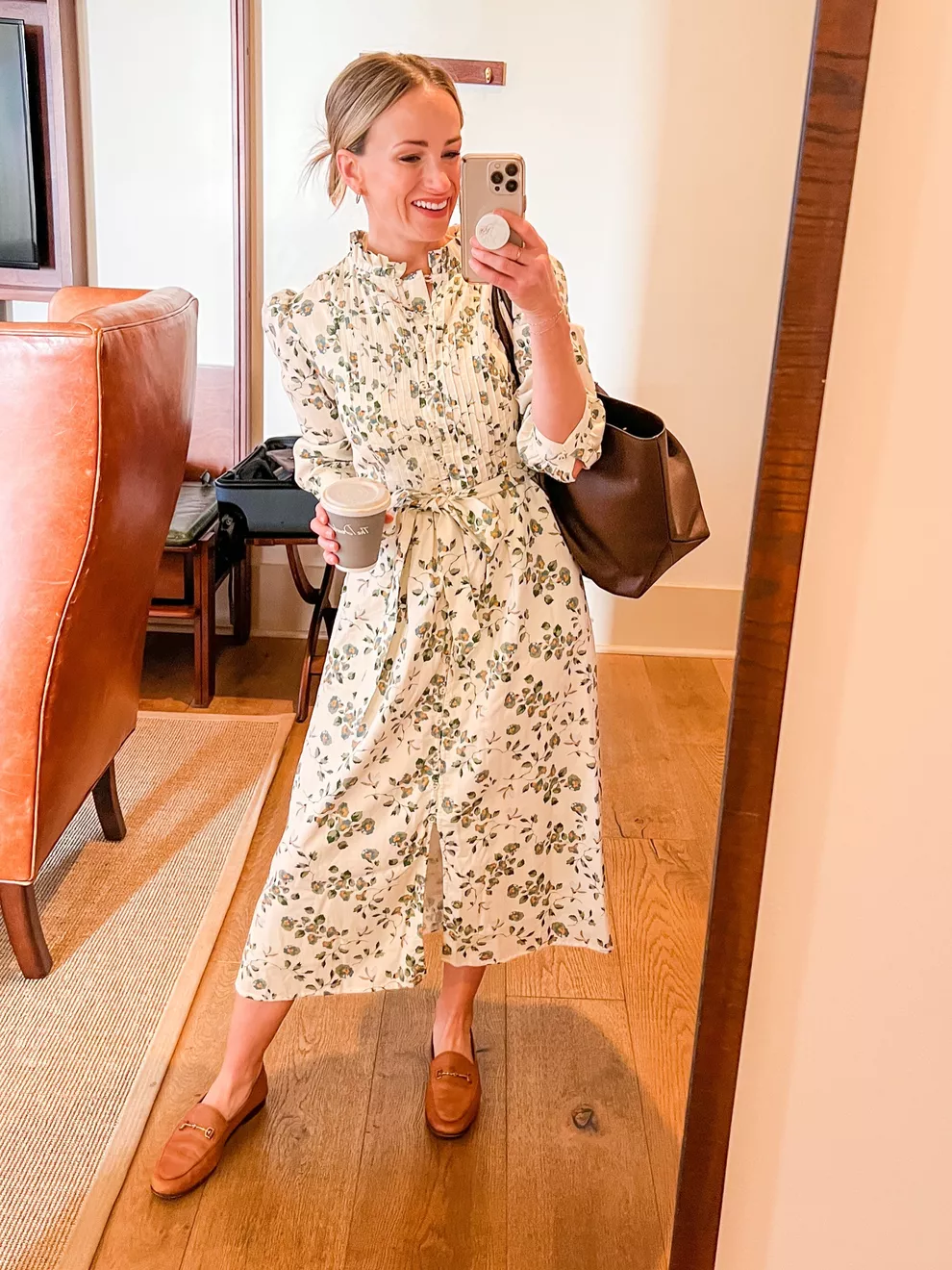 Lululemon Everywhere Belt Bag
When I'm running errands with Thomas, wearing true workout clothes, or when I'm on a hike and need a bag, I carry my Lululemon Everywhere Belt Bag. I LOVE this thing (as does the rest of the world). I have a pink one from Lululemon, and I also have a dupe for the same bag, that I got from Amazon. They're identical, and the Amazon version is cheaper and comes in more colors, so that's what I recommend. This post shows a comparison between the Lululemon one and the Amazon one.
I wear this bag across my chest, over one shoulder. While it can easily be worn as fanny pack, that's never been my pick for styling. I love that this bag allows me to go hands-free, which is awesome when I'm already holding groceries or Thomas. It's a perfect option for the gym too since it will fit your airpods, phone and keys. I take it to pilates and Megaformer classes and put my nonstick socks in there too!
Dimensions: : 19cm x 5.5cm x 13cm (7.5″ x 2″ x 5″)
Price: $38 at Lululemon, $18 on Amazon.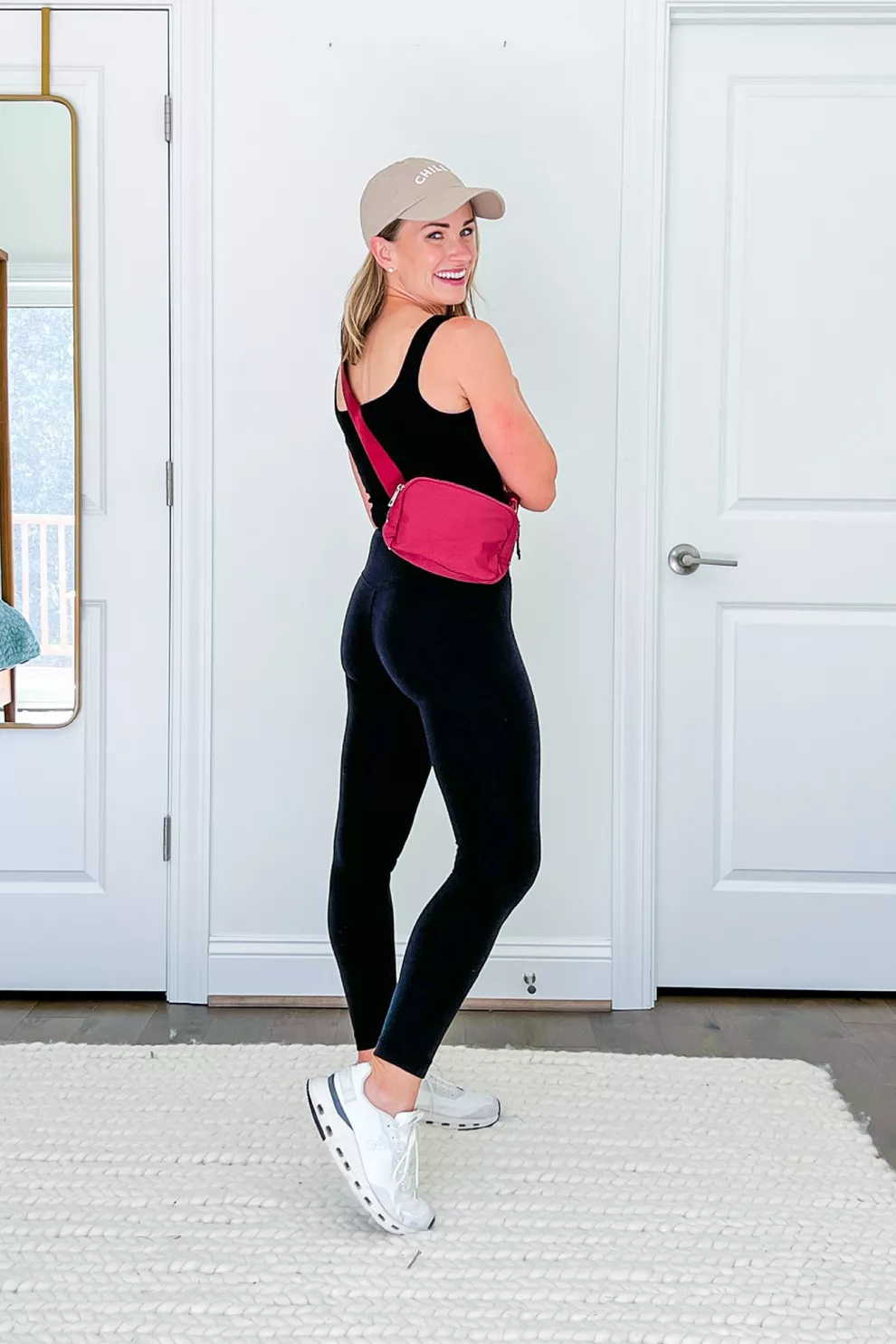 Freshly Picked Convertible Mini Classic Diaper Bag Backpack
While I won't need to carry this forever, I do get a TON of use out of Freshly Picked Mini Diaper Backpack. For the first few months that I had thomas, I use the large size. I loved how much space it had. However, now that I don't need as much stuff for Thomas, the mini is the perfect size. I carry it about once a week if we're going to my brother's house for dinner. I also take it to church with me. It's great because it's not huge, but fits diapers, a change of clothes, snacks, water bottle and my wallet with ease!
I kept the large one but don't carry that around these days. It's better for the first 6-9 months or for traveling.
Dimensions: 14.4 x 12.5 x 5.7 inches
Price: $119.00 (on sale!)

Rebecca Minkcoff Leo Clutch With Chain Strap
I love having a simple black envelope clutch in my closet. While it may seem basic, it's incredibly versatile. I get so much use out of it, and I love the size. I don't have the updated version with the chain, but it's a nice touch if you chose to wear it as a bag versus a clutch.
Dimensions: 11″ W X 7.5″ H X 0.25″ D
Price: $128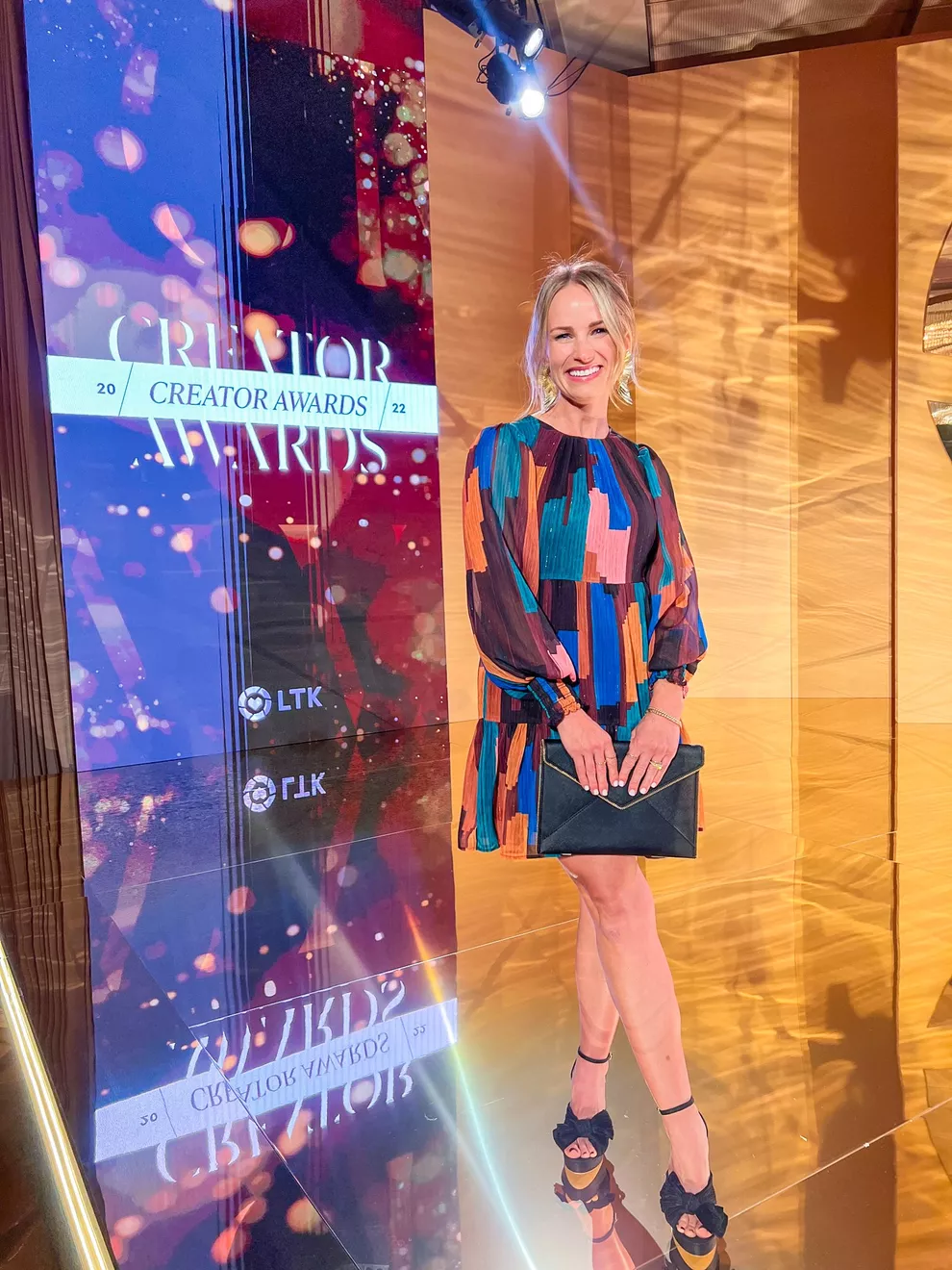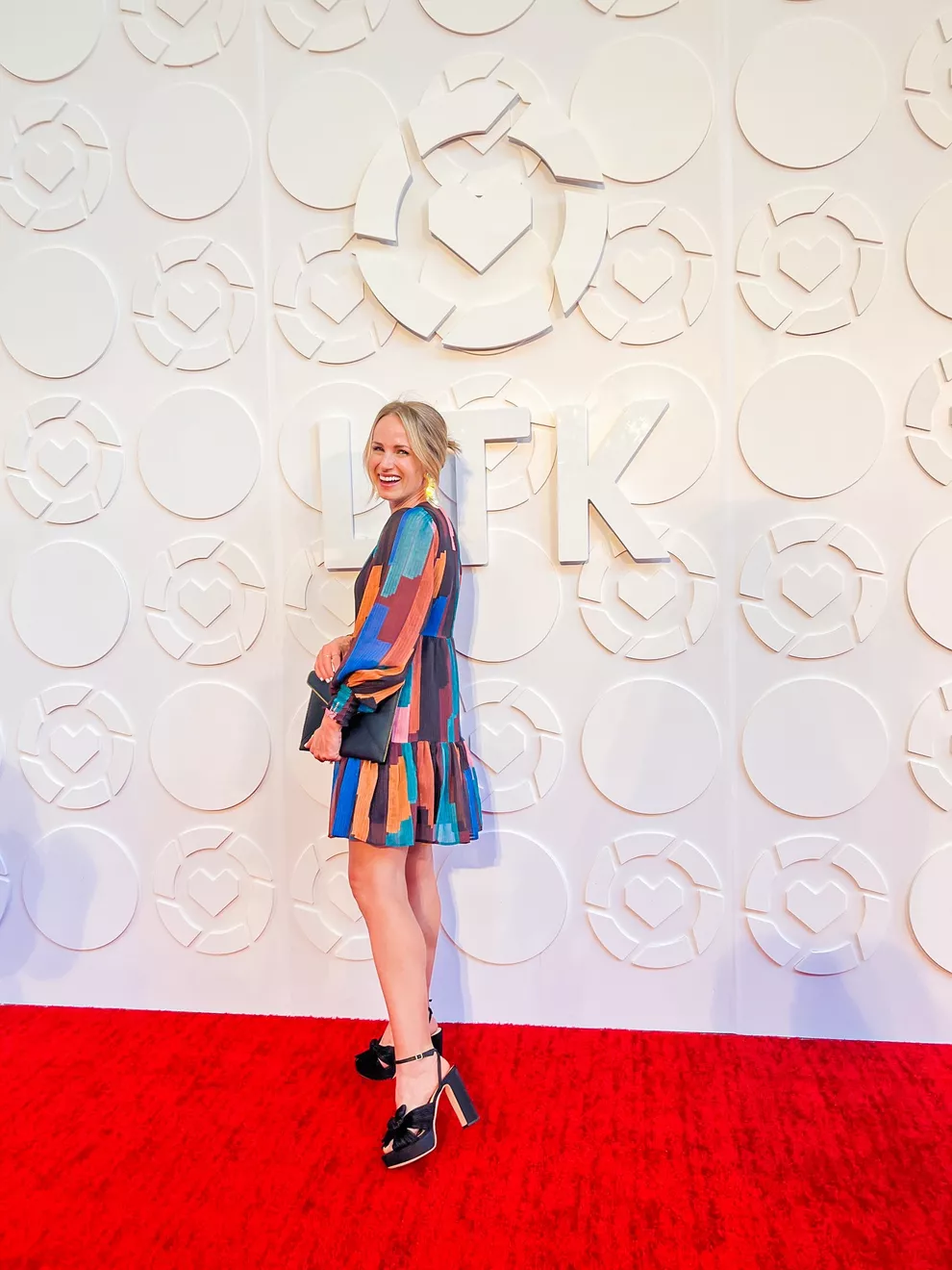 Kelly & Katie Rhinestone Clutch
I was gifted this clutch at the LTK Conference this past year, and I've been blown away by just how much use I've already gotten from it! It's such a fun accessory for a formal event, especially if you wear a solid color dress. The best part? It's only 36.
Having a sparkly bag in my lineup has been really fun, and truly perfect for many of the dressier outfits I've worn this year.
Demensions: 9″ L x 1.5″ W x 4.5″ H
Price: $36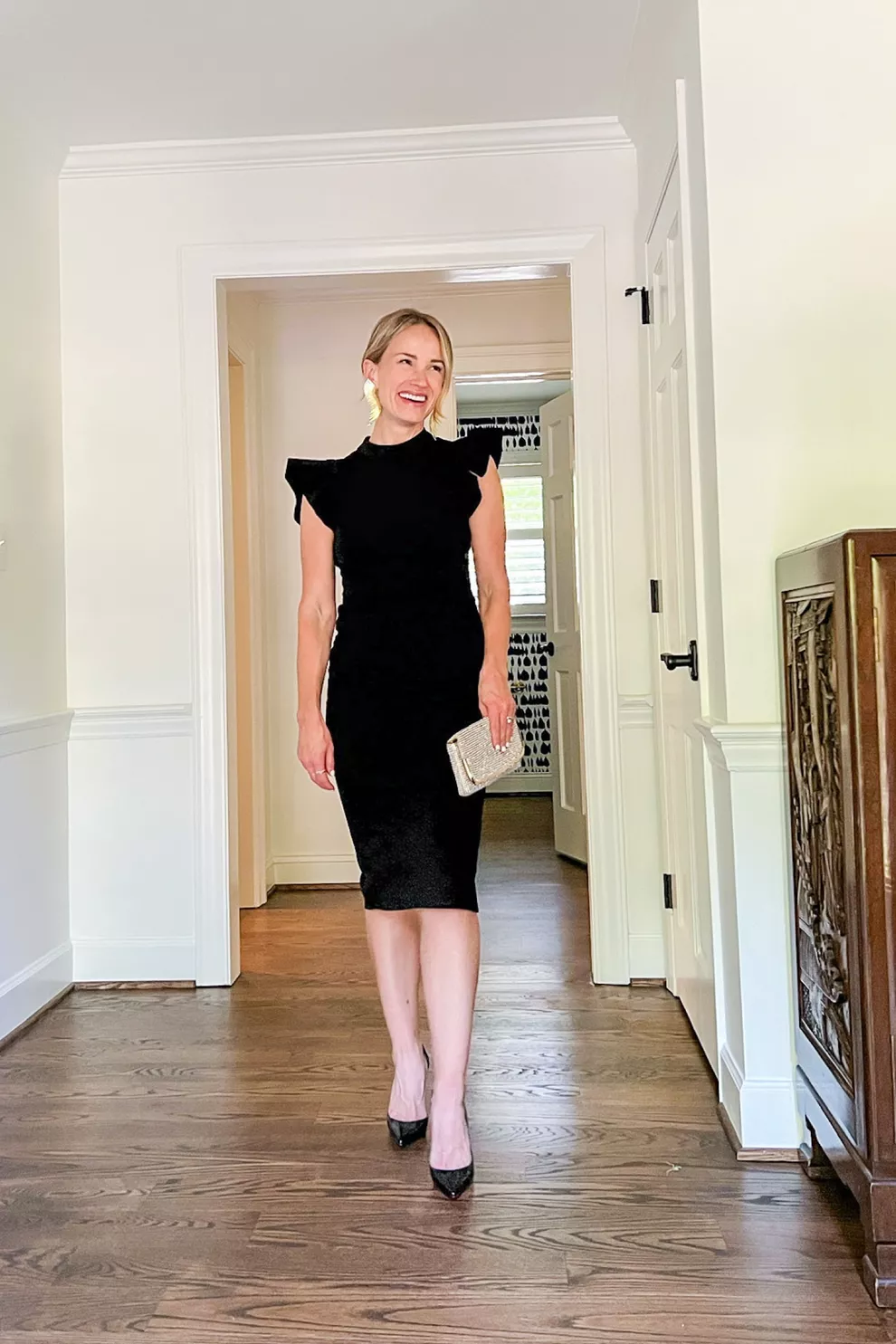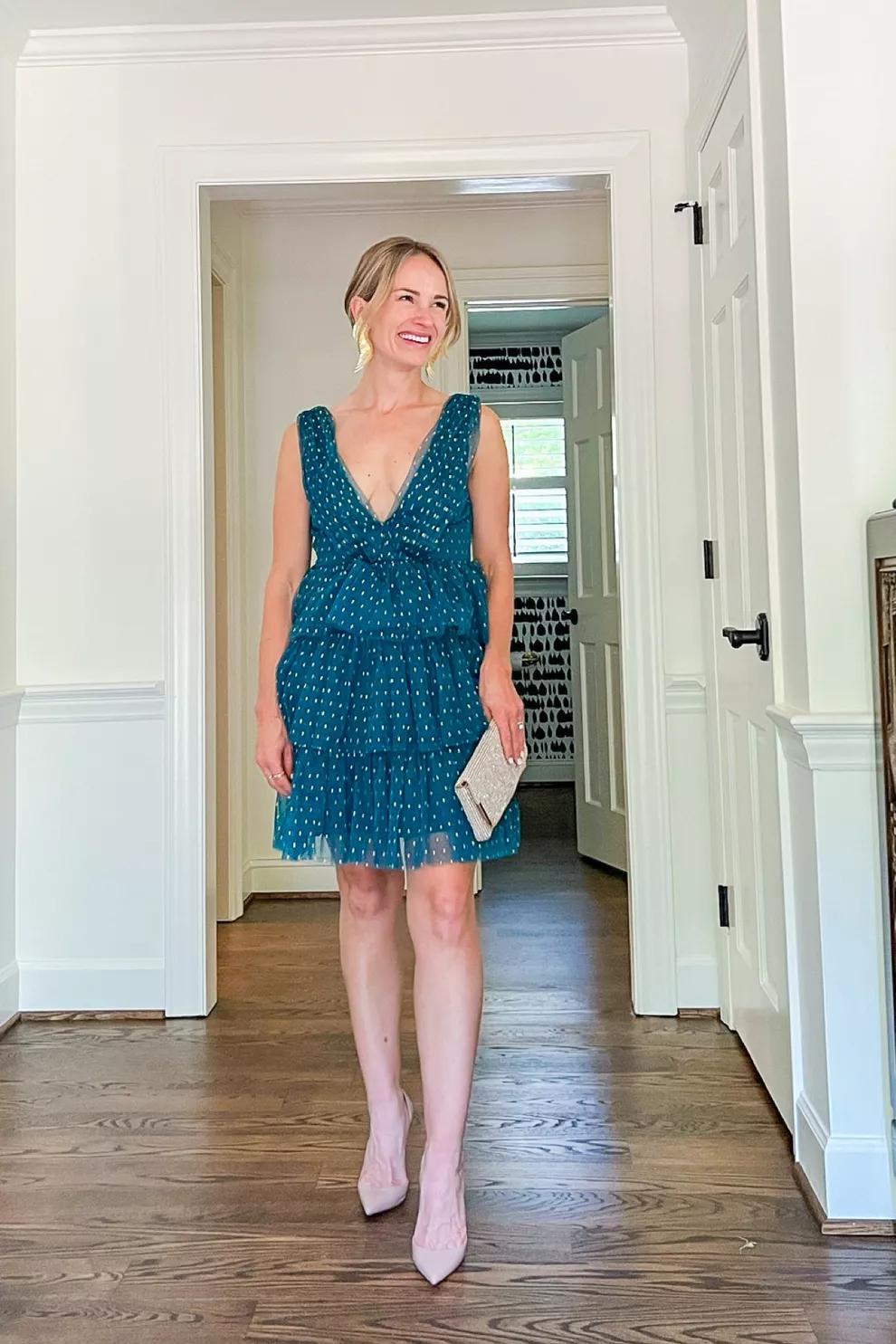 Okay, that's my current lineup! I'll be sure to update this post anytime I get a new bag. If you have any questions, let me know in the comments.
Shop My Bags