If you've been reading the blog for a while, or follow me on Instagram, you know that I'm on a journey in regards to mascara. I have strong opinions on what makes a mascara worth buying more than once and I'm always looking for a unicorn.
I want volume AND length. And most mascaras are one or the other. I also want a mascara that does not smudge, and only tubing mascara can truly promise that. (Most traditional mascaras smudge on me since they're oil soluble,which is why regular eye makeup removers takes them off. Because of this, the super popular volumizing + lengthening mascaras don't work for me. The only mascara I can wear without smudging is water-soluble, a.k.a. "tubing" mascara.) While tubing mascaras are great for length, they often fall short on volume. But today, I'm here to tell you that I have found a unicorn.
For the past few years, I've been wearing the Thrive Cosmetics Mascara. It was lengthening but didn't provide much volume. I'd give it a B. However, a few months ago I learned that Tarte had a tubing mascara, so I quickly grabbed the Tarte Cosmetics Tartelette Tubing Mascara. And while there are still some things I wish were better, I'd give this mascara an A or A-, which is saying a LOT considering my high standards.
I'm wearing Tarte Tubing Mascara almost exclusively right now, so I thought it was time for a full review.
Tarte Tartelette Tubing Mascara
The Tarte Tartelette Tubing Mascara is Tarte's first ever tubing formula mascara. It's made to create flake and smudge-free 24 hour wear that's super lengthening.
The plastic molded brush applicator has 296 bristles to get help coat every inch of your lashes. It also contains shea butter, caster oil, and plant waxes which help create a bold and long lash. Two coats gives ample darkness, but I often do a third since I like a bold lash look.
What is a Tubing Mascara?
Tubing mascara generally means it contains tube-like polymers which wrap around each individual lash, which creates an enhanced lengthening effect. The difference in regular mascara and tubing mascara is that when you apply a tubing mascara, you're coating each lash with a 'tube' that won't budge, versus painting layers of pigment onto your lashes, which is how regular mascara formulas works. It's also why you have to applying multiple tubing coats before the first one dries. It doesn't layer well.
Tubing mascaras are water soluble, which means the fibers come right off with off with warm water and a gentle swiping motion with your hand or a washcloth. They won't smear or smudge with the natural oils of your skin and face wash or eye makeup won't remove them the way you'd expect.
Key Ingredients
One of my favorite things about Tarte's Tubing mascara is that it contains ingredients that are good for your lashes.
shea butter conditions lashes
castor oil moisturizes lashes
carnauba wax helps create smooth application with lengthening & volumizing benefits
Formulation
I appreciate Tarte is formulated with clean ingredients and does not contain parabens, mineral oils, phthalates, triclosan, sodium lauryl sulfate or gluten.
Benefits
There are so many benefits to using this mascara other than the look.
It's vegan
24-hr that won't flake and is smudge free.
Ophthalmologist tested, so it's safe for contact lens-wearers (I wear contacts and have sensitive eyes and have no issues with this mascara)
Dermatologist tested, so it's great for sensitive skin
It's sweatproof making it perfect for all day wear, even when working out. I can wear it to pilates or while strength training, but if I get super sweaty while running, I may have a few tubing stragglers. (For the 2019 Boston Marathon, I wore this waterproof mascara and it did not budge.)
Results
I have the Tarte Tartelette Tubing Mascara on one eye and no mascara on the other. Impressive, right??  Tubing mascaras wrap each lash, which looks very natural but still provides great length.
And a finished look: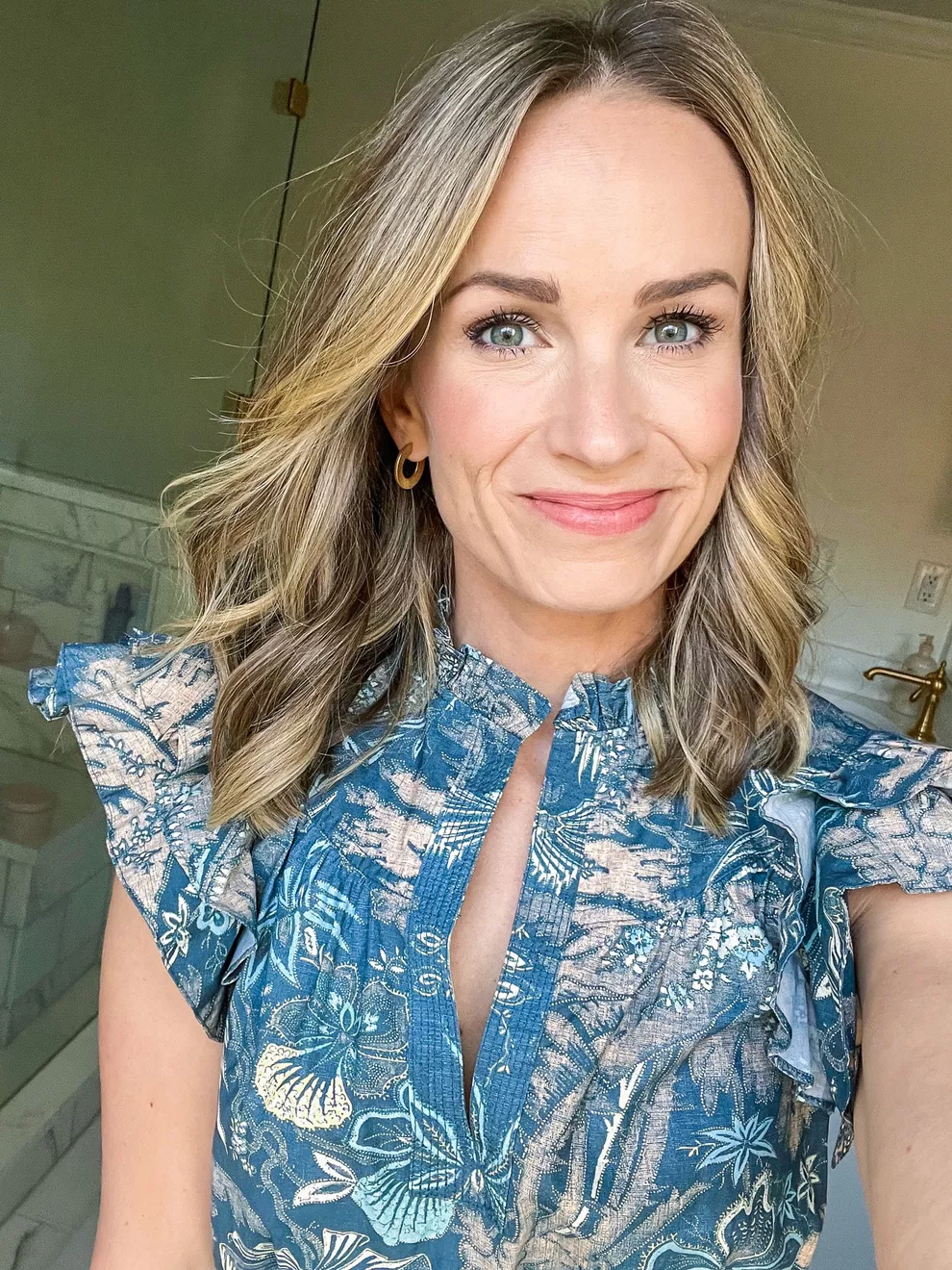 Tarte Tartelette Tubing Mascara Review
Like I mentioned in the intro, I'd give this mascara an A- or possibly an A. While it's the best tubing mascara I've tried, I'd still prefer more volume and a softer lash feel, but that's just the nature of tubing mascaras. Since they're formulated differently than oil soluble mascaras, they just don't look and feel quite the same. But even with that one downside, it's still 100% the mascara I recommend if you struggle with smudging like me.
I love so much about the mascara, however.
Not clumpy
It's SO lightweight. I don't feel like I'm coating my lashes in pigment, and I don't have issues with clumping like I did with other tubing mascaras, like Thrive and Hourglass Unlocked. The mascara wand allows me to have full control of the application and it's sturdy but not too inflexible. Thrive always felt too stiff and Hourlgass was far too flexible and hard to apply (it felt like the tip might fall off at any moment.) I truly feel like I can coat each lash almost individually, even with tiny lashes under my eye.
Natural looking finish
One of the benefits of a tubing mascara is that it looks very natural, especially with just 1-2 coats. Since you're coating each lash versus building up product, your lashes look more natural than a regular mascara. So, if you like a natural makeup look, you'll love this. Since the mascara uses a polymer that wraps around the lashes, I feel like it gives me a wide-awake effect.
Long-wearing
The claims are true. It stays on all day and it doesn't budge.
Lengthening
My lashes look very long with this mascara. I think part of that is thanks to the eyelash boost serum I've been using recently.
How to Apply Tubing Mascara
Apply Primer
If you want even more volume, first apply Tarte Opening Act Lash Primer. It's a game-changer for mascara, even regular versions. I swear by it and have used it for years.
Apply the primer just like I would mascara, and while it's still fresh and moist, apply mascara. Don't wait for the primer to dry.
Apply mascara to lashes
Immediately apply mascara on top the primer. I'll even do one eye of with primer and finish with mascara before doing the other eye's primer. I find that it works best if the primer does not dry. However, I haven't been using a primer since I switched to the Tarte Tubing Mascara. I don't feel like I need it, but I did find it helped with volume a lot with other brands.
After I've done my top lashes, I use the applicator to brush a little mascara on my bottom lashes. I use a light touch to keep them looking natural and only do one coat on my bottom lashes.
Clean up with Q-Tip
Since tubing mascara is easily removed with water, you can quickly clean up any mistakes with a damp q-tip. Just get it wet in warm water, and then use it to clean up any mascara that's on your lid. If you let the mascara dry on your lid before cleaning it off, I recommend using a clean spooly to brush it off instead, since it'll flake right off your skin.
The raccoon eyes effect is very minimal with tubing mascaras.
How to take off tubing mascara
While you wash your face
I don't usually take showers at night, so I remove my makeup when I wash my face. The easiest way to remove tubing mascara is with warm water. A have to splash my face a few times to get my lashes wet enough for the mascara to begin sliding off.
I apply my cleansing balm and when I'm removing that with a warm, wet muslin cloth, I also remove the mascara. I press the wet cloth into my eyes to loosen the formula while I remove the cleansing balm and then finish by fulling removing my mascara.
In the shower
If you shower at night, you'll love how easy it is to remove this mascara. Just let the water rinse over you for a minute or two, and use your fingers to help pull the tubes off. SO easy (and very satisfying).
Is Tubing Mascara Safe?
It depends on which tubing mascara you're using. Tarte uses clean ingredients, so yes. Thrive Causemetics Mascara is also safe for most sensitive eyes. Just like anything, it's important to test a product yourself before using it right away. In general, tubular mascaras are good for people with sensitive eyes.
Where to buy Tarte Tartelette tubing Mascara
You can order it online directly from Tarte, or find it at Sephora, Kohl's, Ulta, or Target.
If you order directly from Tarte, use code terilyn15 for 15% off your order!
Here a few photos of the finished result. Awake-looking, long lashes!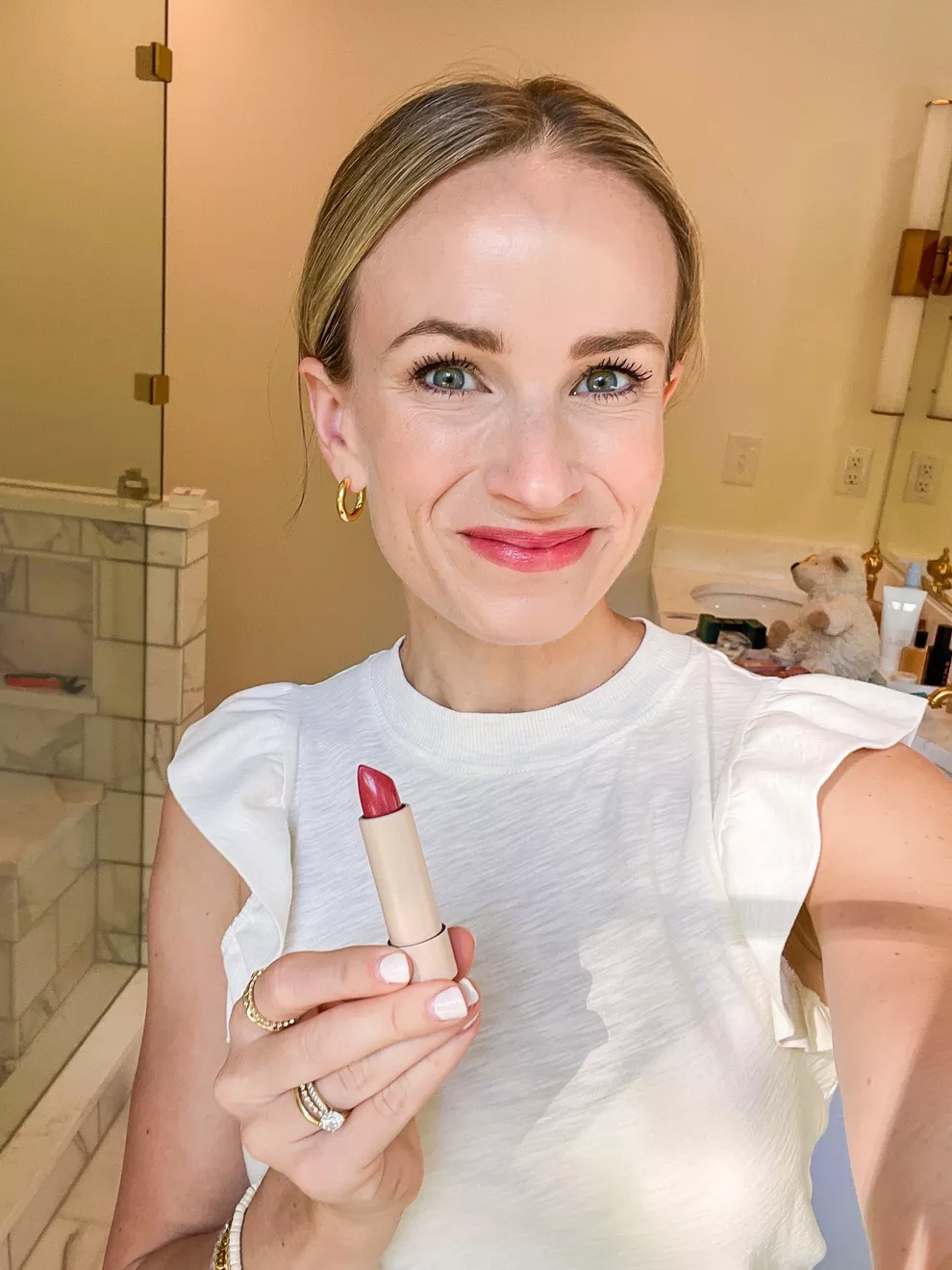 Ilia Red lipstick in shade Rococco!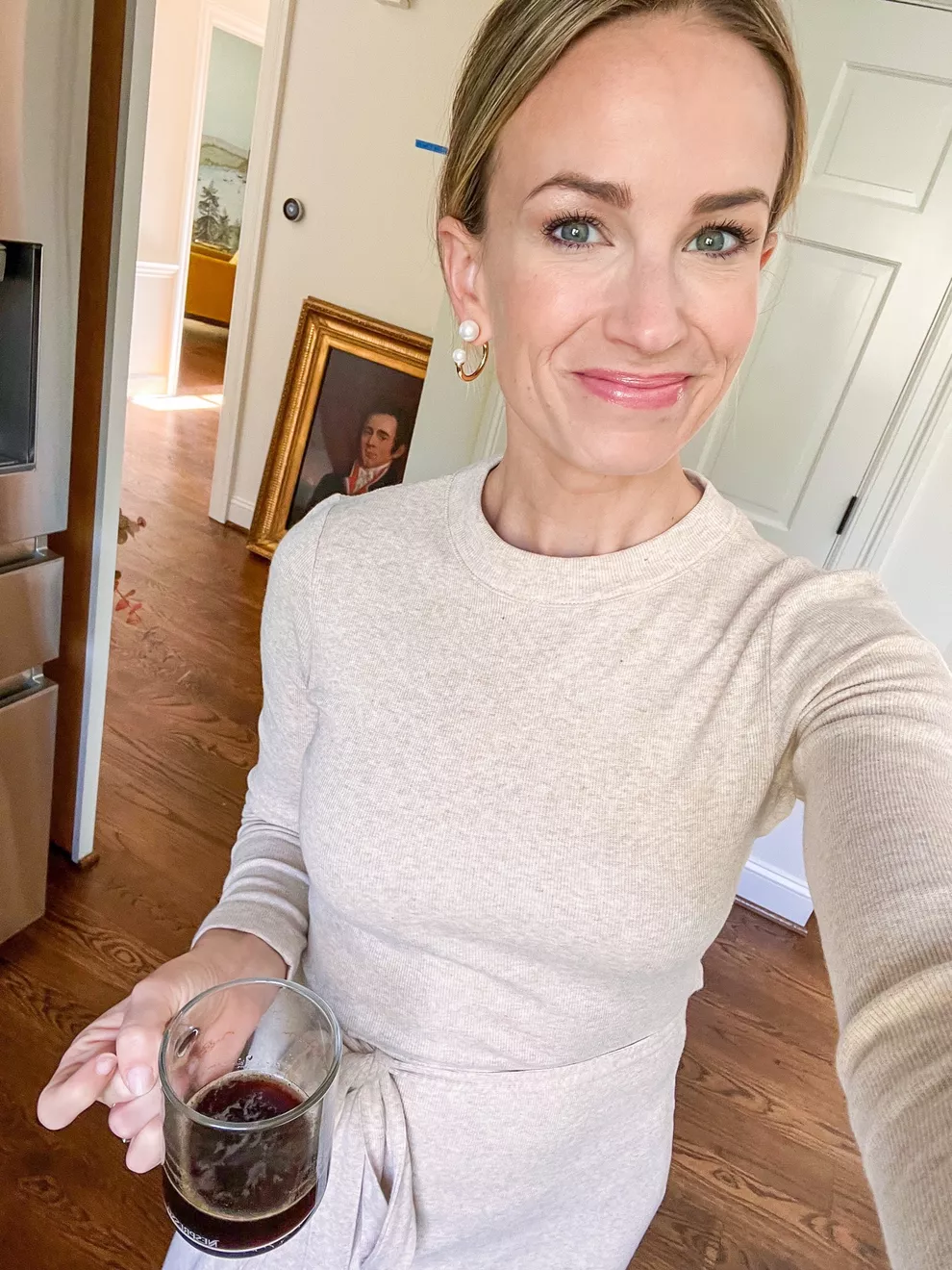 Shop The Post